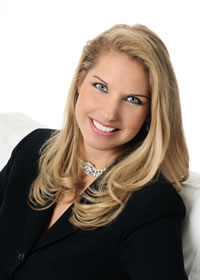 Lidia Szczepanowski, Esq. is living the classic American Dream. She began her journey as the child of working class Polish immigrants. Overcoming many personal hardships including economic and personal challenges and a sexual assault, she refused to accept adversity as an excuse to settle for second best. Today she's living a remarkable life filled with countless personal and professional accomplishments. She is taking her inspiring message to women all over the world with a soon to be published book and multi-platform lifestyle brand, Everything Lidia, Incorporated.
Lidia was born and raised in Huntington, New York. In 1983, she graduated with high honors from Walt Whitman High School and was a member of numerous school organizations as well as the Varsity gymnastics team and cheerleading squad. After graduating high school, Lidia attended Hofstra University in Hempstead, New York where she majored in International Business. She made the Dean's List every semester and earned a Bachelor's degree in Business Administration in 1987. After college, Lidia was accepted into St. John's University School of Law's 2-½ year program and while in law school Lidia interned for the Hon. Arthur D. Spatt in the Appellate Division for the State of New York, Second Department and in the United States District Court for the Eastern District of New York. She received her Juris Doctor in June, 1990 and was admitted to practice law in February, 1991.  Today, Lidia runs her own law firm in Melville, New York.  www.AskLidiatheLawyer.com.
In addition to being a successful litigation attorney for the past 25 years, Lidia has also appeared in a multitude of media outlets such as movies, national and local television and radio shows and has spoken on many diverse topics ranging from contemporary legal issues to work-life balance to safety awareness.
Lidia resides on Long Island, New York with her husband, Steven and their three children.
The Professional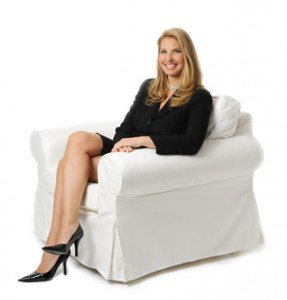 Lidia Szczepanowski, Esq. exemplifies the definitions of the words "success, independence, and entrepreneurship". She is a practicing litigation attorney with a successful law firm located in Melville, New York and in 2011, 2012, 2014 & 2015 Lidia was nominated as "Best Lawyer" in the well-known "Best of Long Island" competition presented by the Long Island Press.
Lidia is a top-rated experienced attorney who is formidable and well respected in the courtroom and she is known as the "approachable" lawyer who is highly esteemed by her colleagues and clients. Having over 25 years of experience handling a wide range of cases from inception up through trial in the areas of, among others, corporate and commercial litigation, bankruptcy, real estate and appellate law, Lidia, who holds a black belt in karate, is also a personal safety advocate and media personality, "kicks butt" in and out of the courtroom. She serves as counsel to several charities including the National Organization for Women's Safety Awareness, Inc., Yes We Care, Inc., and the New York Veteran Police Association, Inc.
Lidia was selected by the Long Island Business News as one of Long Island's Top 50 Most Influential Women in Business on two seperate occassions and Lidia has received a myriad of Proclamations, Citations and other accolades from local, state and national leaders but one honor which particularly stands out in her mind is a Letter of Recognition from Supreme Court Justice Sandra Day O'Connor who acknowledged Lidia as a positive role model for all women.
The Humanitarian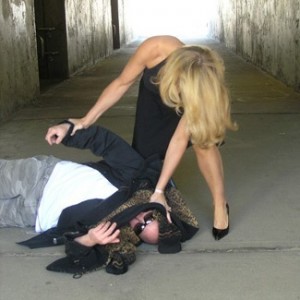 Philanthropy is also very important to Lidia. In November 2007, she founded the National Organization for Women's Safety Awareness, Inc. ("NOWSA"), a 501(c)(3) nonprofit that raises awareness about sexual assault and other forms of violence against women and teens while developing and implementing violence prevention programs and safety initiatives, particularly to young women in middle school, high school and college. The programs help promote personal safety, self-protection, and increased confidence and self-esteem through education. The organization has launched several unique safety awareness initiatives including "Covers for a Cause", a campaign for middle and high school students which combines youthful contemporary art with relevant safety tips, reminders and messages on visually appealing book covers; "Voices For A Cause – The Book", stories, chronicles and personal accounts from victims of sexual assault and other acts of violence; "Virtual Voices For A Cause" – the online version of "Voices For A Cause – The Book" and the "I B SAFE" personal safety campaign which utilizes silicone slap bracelets to encourage open discussion about personal safety issues. In addition, as a result of the NOWSA's efforts, November 1-7 was established as "Teen Personal Safety Awareness Week" in the State of New York.
Additionally, Lidia has contributed her time at numerous charities and organizations such as Yes We Care, Inc., Coalition Against Child Abuse and Neglect, Girl Scouts, Long Island Women's Agenda, National Association of Women Business Owners and many others. She was involved with Project Safe Neighborhood through the Nassau County District Attorney's Office and New York State's Operation Safe Child and she received the prestigious "Prevention Through Education Award" from Child Abuse Prevention Services. Lidia was also honored for her ongoing commitment to improving the lives of women at "About Face: Making Changes," an annual Long Island benefit for survivors of domestic violence and she was presented with the "Making a Difference for Women" Award by Soroptimist International of Nassau County. Lidia was also been featured as Hofstra's Alumni of the Month and was presented with a Women of Distinction Award by NYS Assemblyman Chad Lupinacci.
The Celebrity & Media Personality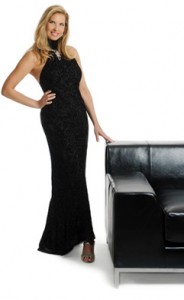 Lidia is also the "go-to" speaker and she appears regularly as a legal correspondent, lifestyle and personal safety expert, and entrepreneurial consultant on television and radio shows, in magazines and other media outlets and has been invited to give keynote speeches at several colleges, universities and business organizations. In addition to her winning record as a lawyer, black belt, women's lifestyle and personal safety expert, and businesswoman, Lidia has also managed to incorporate some glamour into her life. She holds the titles of Mrs. New York America 2006, Mrs. New York International 2009, Mrs. Corporate America 2013 and in May 2017 she captured the title of Ms. World Elite 2017-18!
Lidia has also produced and hosted her own Web TV show, "The Everything Lidia Show", a unique, thought provoking and reflective lifestyle and talk show that embodies every woman. The show fuses open discussion about legal issues, lifestyle and learning while identifying trends (and starting some), highlighting the successes of people and businesses, helping raise money for charities, and showcasing topics that women care about! The Everything Lidia Show can be seen on You Tube.
The Entrepreneur
In addition to being the owner of a top-rated law practice, Lidia is also the owner of Everything Lidia, Inc., a multi-media lifestyle enterprise that celebrates smart, stylish, stiletto clad women who are passionate about designing a customized meaningful, fulfilling, successful and fabulous life. Everything Lidia, Inc., provides practical and thought provoking information, insights and ideas through seminars, including her acclaimed "Stylish Safety®" program, speaking engagements, media offerings such as "The Everything Lidia Show" and products and services which educate and motivate women to realize their true self-worth and reach their maximum achievement potential.
Everything Lidia, Inc. also offers an exclusive super-system that shares progressive, cutting edge information and innovative and trendy ideas about Health & Beauty, Career, Safety, Home, and "Everything Lifestyle" for the extraordinary woman who is passionate about "Getting, Having & Enjoying It All™"! The company which includes its Luxe Lifestyle Lovers division, recommends an assortment of merchandise and services, publicizes upscale and charitable events, and is the trusted source for "Everything Lifestyle". It has proven to be an invaluable resource, influencer and game changer for the businesses with which it has formed an alliance.
The Woman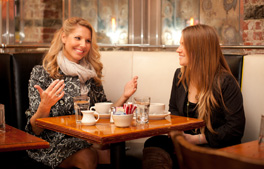 Today, Lidia continues to use her growing celebrity status, her extensive legal background, vast business and leadership skills, approachability and insightfulness to make a positive difference in the lives of women.  Her enthusiastic message, delivered with intelligence, professionalism, passion, humor and more than a touch of panache, is a rallying cry for women of all ages who want to feel fulfilled, fabulous, and successful. As a Modern Day Renaissance Woman, Lidia educates and motivates women to be passionate about designing a meaningful, fulfilling, successful and fabulous life filled with LUXURY, VALUE, and FUN and she inspires and challenges women to "check their ordinary at the door" and "live the most remarkable life they can"!
Lidia continues to train in martial arts and is currently studying the reality based hand-to-hand combat systems of Russian Systema. She resides in Dix Hills, New York with her husband and three children and during her free time, Lidia enjoys motorcycle and dirt bike riding, fitness training, boating, tennis, skiing, windsurfing and riding her wave runner, among other activities.