"Home is where the heart is…which typically means that your true home is with the person or in the place that you love most".
But what does being home really mean to most people. Is it the relaxing time of their lives, when they can kick off their stilettoes, let their hair down and simply be themselves for a few precious moments. Or is it a second job…the time to take care of the kids, help with homework, cook, clean, garden, and do all those other "domestic" things. Or perhaps it's both.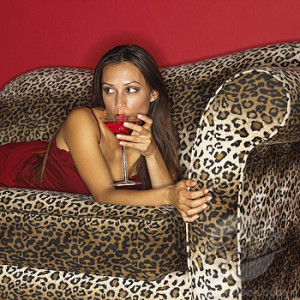 Either way, time spent in our personal environments is a precious commodity and should not be taken for granted.
Sign up for the Luxe Lifestyle Lovers Bulletin and "Like" the Luxe Lifestyle Lovers Facebook page to receive trendy, cutting edge information about "Everything Lifestyle" which includes articles, tips, and materials regarding all of the "domestic" categories listed above, but additionally, you will receive critical information about how we can all live our extraordinary lifestyles in an environmentally-mindful manner because we must be cognizant of the fact that everything we need for our survival and well-being depends, either directly or indirectly, is in our natural environment. We want to make sure that we create and maintain conditions at home and in our lifestyles where we can co-exist in harmony with nature while fulfilling the social, economic and other requirements of present and future generations.
So carry on ladies, revel in your fabulousness even when you're home and cherish those special moments when you can just relax…and sipping a vodka gimlet from a stem glass or snuggling with a book and loved one probably won't hurt either!
Click on the logo below to Subscribe to the
LUXE LIFESTYLE LOVERS BULLETIN