We are inundated with Health & Beauty information every day!  With all the television and magazine ads, emails and pop ups on the internet, how are we supposed to sort through it all and know which items are the best, the most luxurious, of the highest quality and reasonably priced?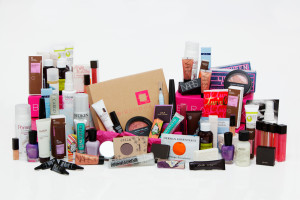 Subscribe to the Luxe Lifestyle Lovers Bulletin and "Like" the Luxe Lifestyle Lovers Facebook page to receive innovative and chic yet practical Health & Beauty tips, advice and information that scream luxury, quality and value. Celebrate the beautiful, healthy & fabulous stylista inside all of us!
We will guide you through the maze of information and take the guesswork out of finding the very best health & beauty products, advice, and services. You'll be able to find the information you're looking for by checking out our articles, photos, videos, and events at your convenience, any time.
Being watchful of your health is always of paramount importance but if you can look and feel incredible at the same time, how wonderful is that! With Everything Lidia and the Luxe Lifestyle Lovers, you'll always have a resource where you will find advice on the most luxurious and best ways to take care of your remarkable self and with no gimmicks, no tricks no illusions ….just "Everything Health & Beauty"!
BEAUTY ALERT!  FragranceNet.com offers all Luxe Lifestyle Lovers discounts of up to 70% or more on brand-name fragrances, bath and body products, gels, candles, hair care products, powders and soaps and other beauty items!   FragranceNet.com sells over 11,000 products from over 80 different suppliers and brands include designer names like Ralph Lauren, Christian Dior, Versace, D&G, Prada, Hermes, Nicole Miller, Yves Saint Laurent, Oscar de la Renta, Fendi, and more.
And for a limited time only…25% OFF STOREWIDE!
So click on any of the banners below and start SAVING on all your Beauty Buys!
FragranceNet.com

And remember…even with FrangranceNet.com's already heavily-discounted prices you should always keep an eye out for online coupons!
The latest Health & Beauty News
Click on the logo below to Subscribe to the
LUXE LIFESTYLE LOVERS BULLETIN