"HAVING IT "ALL

"…What Does It Really Mean?
We can all probably agree that…
it means something different to everyone
the definition changes from phase to phase of our lives
it means finding that unique blend of choices, adjustments and continuous re-evaluations that bring you happiness and fulfillment in your personal and professional life
But before you "Have It All" you first have to "Get It All"…and once you "Get It", fulfillment, independence, satisfaction and true happiness can only manifest itself if you "Enjoy It All!"
50 years ago versus Today…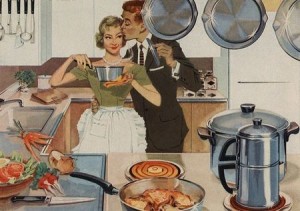 I'm Not Living My Mama's Life!
Defining Your "
All

" With Your "

Time of My Life Pie

"

Common Components include:

'Career', 'Health & Beauty', 'Safety', 'Home' and 'Everything Else including Recreation, Travel, Friendships & Relationships, Community, Spirituality & Finance.

Determine what you want on your "Time of My Life Pie" wedges by doing a little soul searching and consider which components are most important to you at that moment in time. What do you want to achieve in each of them?
Be realistic…There are only 24 hours in a day a 7 days in a week!
What are your "Time of My Life Pie" slices made of and how big is each one?
Choose what feels right and what makes you feel happy, healthy and prosperous
I've defined my "ALL" and determined what my "Time of My Life Pie" is comprised of…
But how do I juggle all those aspects of my personal and professional life and still enjoy myself?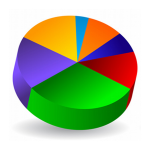 Everything Lidia, Inc., the multi-platform enterprise that celebrates smart, stylish, stiletto clad women who are passionate about designing a customized meaningful, fulfilling, successful and fabulous life, offers women with an exclusive super-system of progressive, cutting edge information and innovative and trendy ideas about Health & Beauty, Career, Safety, Home, and "Everything Lifestyle".
Subscribe to the Luxe Lifestyle Lovers Bulletin and "Like" the Luxe Lifestyle Lovers Facebook page to link up with us!
…Because you are extraordinary and you are passionate about "Getting, Having & Enjoying It All™"!
Click on the logo below to Subscribe to the
LUXE LIFESTYLE LOVERS BULLETIN