I Demand a Weiner Withdrawal!
Oops..he did it again? I think not!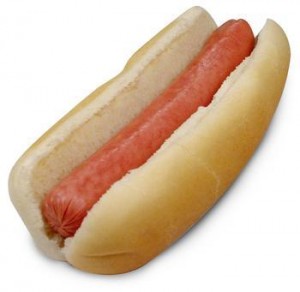 I was sitting at DMV and the thought of Weiner popped into my head …no, the other Weiner.
Tony, Tony, Tony. You embarrass yourself, your wife and your family when you share photos of your "package" with strangers. Then you ask for forgiveness…and you get it. All good, right? You're cured. Nope…even after you're "caught with your pants down", literally, you DO IT AGAIN even AFTER you are humiliated and AFTER you resign from Congress.
Oops?? That's no "oops"! Everyone makes mistakes (some more than others) but multiple offenses, that's no mistake. Is it your lack of Self-Esteem? Huge Ego? Narcissism? Who knows and I guess who really cares.
I don't know about you but I want the new Mayor of NYC to be, among other things, a respectable, polished, up standing citizen…(Bloomberg "you did good").
Weiner…you clearly have an "issue"….Despite the humiliation, the jokes, and all the controversy, I just don't understand why you would "do it again"!?
How do you expect others to respect you if you have absolutely no respect for yourself, your wife or your family. If you were indeed elected Mayor of NYC, I wonder how long it would be until the next Weiner pics manifested themselves.
So I say, Weiner…forget politics…just pitch a reality show to Bravo featuring you as the "star" so you can satisfy your need for attention and "exposure" (pun intended). The title of the show? Maybe something like "Keeping up with the Kardashians" but "Keeping Up the Weiner"… oops… I mean "Keeping Up With the Weiner". How could I resist!